2013 NY and cruise back to Halifax
Flew to NY 19May2013. My 1st trip to NY. Saw a couple of plays: Nance (which sucked) and the Bette Midler play "I'll Eat You Last" (superb). She signed my playbill while Lisa snagged her photo. Loved time square and the M&M store. Out hotel was less than 100 meters from the center of it all. Had the Best pizza ever at Lombardi's.

Then we cruised back on the Crystal Symphony with port stops at Newport, Boston and Bar Harbour. Won $200 at the poker table playing Ultimate Texas Hold'em (everyone at the table plays only against the dealer as in BlackJack). Ate and drank too much.

Cool thing... I arrived home at pier 21. Same thing my mom, dad and I did nearly 55 years ago when we arrived in Canada - I was 2 weeks old. Touched me. So proud to be Canadian (with some Croatian in me). Halifax looks great coming in from the sea. Pier 21 looks great.
Then to top it off... vacation over with no need to go to an airport and fly home. Under 5km, a 10 minute cab ride, and we were home. Got to do that again! Oh, bad thing... discovered I like Mo-hee-toes. Next time I'll learn how to spell it. Oh and of course I love the aged rum - neat.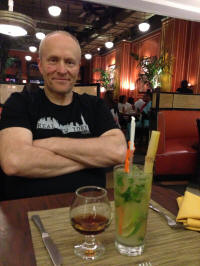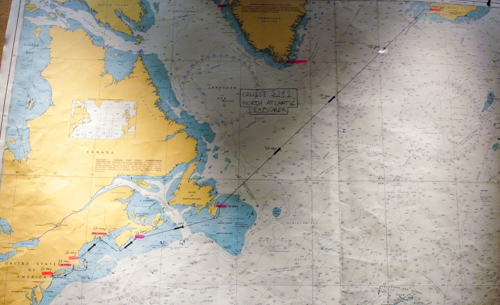 Photo Gallery (unprocessed images). Images taken with Nikon D7100, Nikon 1 V1, and iPhones.