Quick links:
HOME | 01 - Split | 06 - Split/Sail | 10 - Sail... Mljet | 14 - Dubrovnik cont'd | 18 - France | 21 - Cycling | 25 - Cycling cont'd | 29 - Villa cont'd | 32 - The Rest

Day 29 - Monday - St. Tropez

I awake a few times during the night and early morning, so I took a few photos out the bedroom window. Images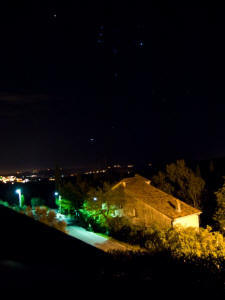 here for you to see. We decided a road trip was in order today. En route to St. Tropez we drove through Frejus (where we stopped for a latte) and Ste. Maxime, all along the Riviera.

St. Tropez was very nice. Very busy. We could just imagine how busy during the summer. We've read, the traffic is usually at a standstill. We parked and walked the old town and around the citadel.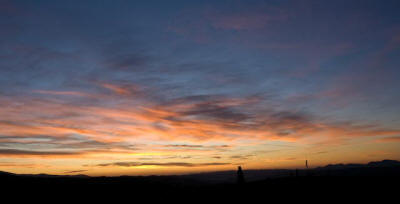 It was hot. In the upper 20'sC. Had a bite to eat. Lisa had a club sandwich, I had a salad with tuna, two beer, 40€. Not cheap!

Oh, I used a public crapper in St. Tropez. Just for a quick pee. Why do I bring it up you ask. Well, see photo. Interesting "room". Co-ed. Half a Euro to use it. Deposit coins, wait for green light. Enter. Use it. Push red button to allow you to exit. Do not cheat and allow anyone in on your nickel. Why? Because on the next "close" of the door, the room hoses itself down, and if you are in it, well need I say more. Total sanitation!

The ride back took us more cross country, the shortest way home. By now I was used to the curvy windy roads, and was able to drive them like the French. The only thing that continues to bother me is tailgating. At home we I don't see the headlights of the car behind me I get annoyed. I had one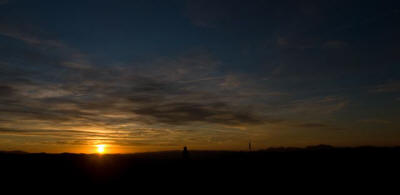 guy behind me on a cell phone, and I could not see his bonnet, just his windshield.

We stopped for groceries back in town (Fayence). Here it was almost just as warm, low 20'sC. The only grocery store closes at 7pm, and like the other day, the parking lot is full at 6:30. Seems they all go shopping just before the store is going to close.

We were a bit late going for dinner,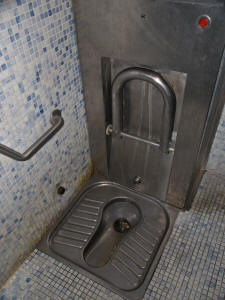 quarter past eight. We were headed back to Fayence, 7 or more kilometers from Seillans. This time, for the first time, I was driving the narrow curvy road in the dark. There are no lights, street lights, any kind of lights. There was a car in front of me. Great, I can follow him, he may know the road. And he blocks for me, the cars that will approach us. The plan was a failure. I could not keep up with him. And then I made a wrong turn, actually a wrong straight. Noticed it immediately. Now I need to find a place to turn around, preferably a driveway. Then Lisa chimed in, and I was not very receptive. And I told her so, but somehow she was not very receptive. So I "fight" was about to breakout, but not now, not until we safely park in Fayence way up atop the town, the top of the hill. Up that winding road.

After the fight and makeup, we started looking for a restaurant. It is not lunch time, so places that serve food should be opened - not all - after all it is Monday. Not many were opened, and some that were open were full or not to Lisa's palate. So back in the car and back home we went were we made our own dinner. BLTs, salad, nuts, cheese, chips. For dessert, I had the lemon sherbet. We had foie gras; but the other food was filling so it will have to wait.

And so that was our day, a drive of abut 115km. Eventful, stressful, explorative, and fun. Who knows what awaits us tomorrow. The Gorges du Verdon?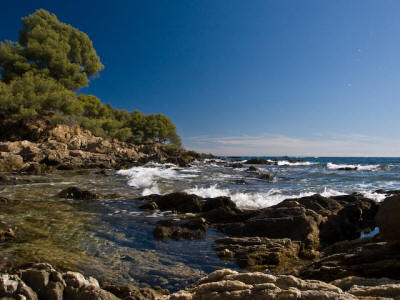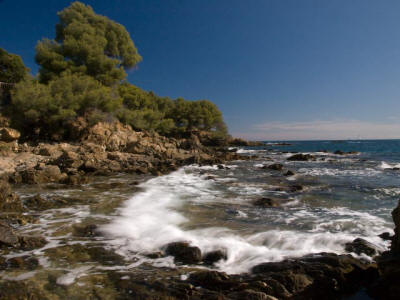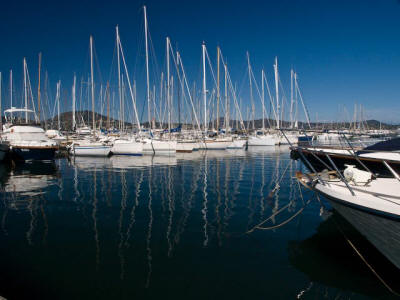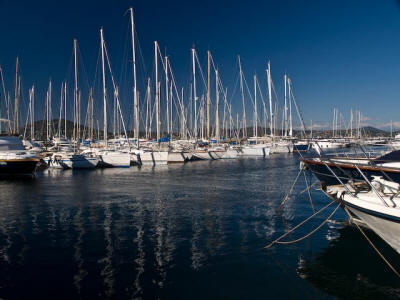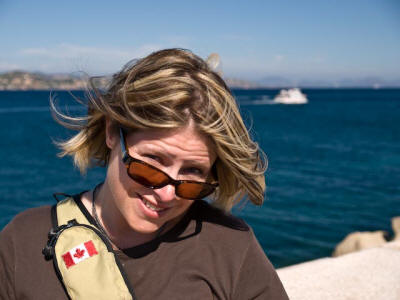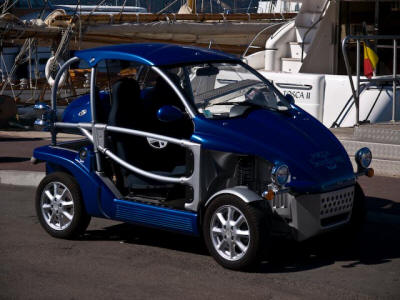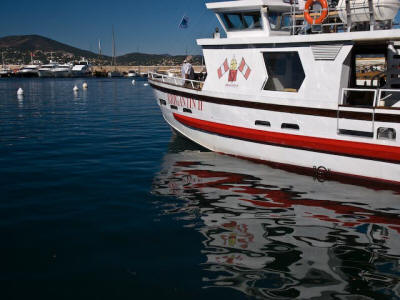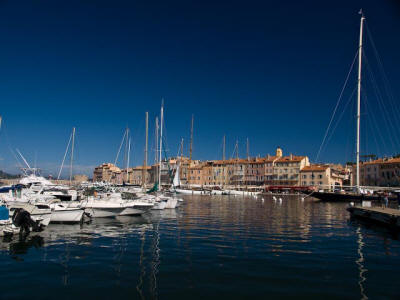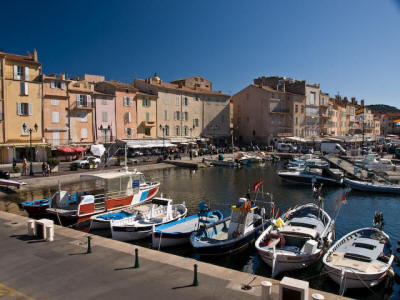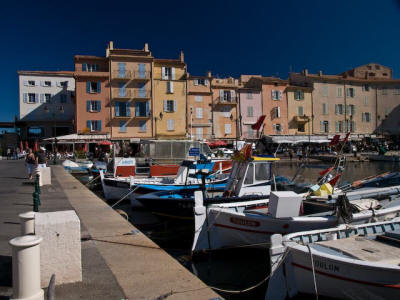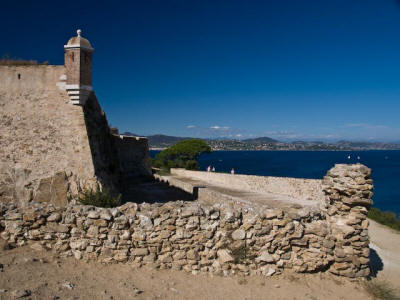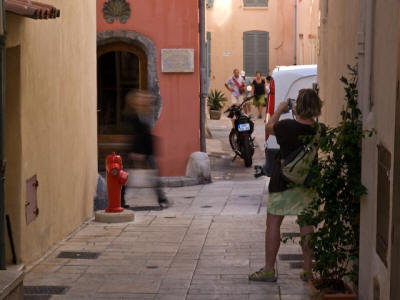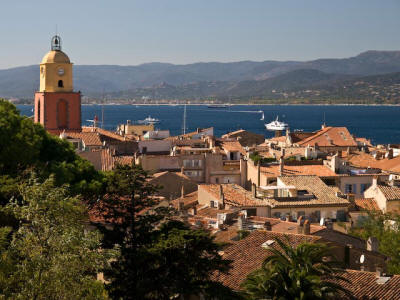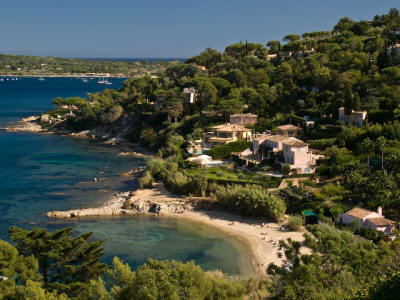 Day 30 - Tuesday - Cannes

Another road trip today. We left noonish, a bit late and headed for St. Raphael on route to Cannes. We chose, actually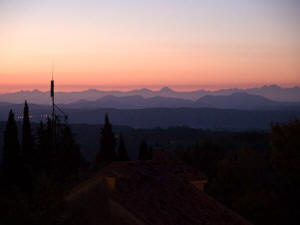 my travel agent and guide Lisa chose St. Raphael so that we could then drive up the coast. As with the coastal ride to St. Tropez, it was spectacular, but different. The coastline here is more rugged with the mountains abutting the Mediterranean. And similarly to the other day, some of the time, too often, the sea is obscured from the highway by high fences and iron gates. The French have sold off much of their coastline. You can actually own water frontage. Seems you can actually own the beach. So the public can swim by it, if they can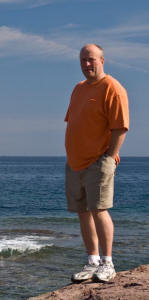 get to it.

Today again was sunny and hot, mid twenty's. And when driving up and down the coastal mountains, the wind was evident and the temperature dropped accordingly.

Then we came upon Cannes. Pretty? Sure. But so was St. Tropez, and it was more intimate, less busy, less noisy - just more personal. We took a one hour bus tour (on these small connected fake choo choo trains). Lisa enjoyed it, I did not. I laugh when I see people on these toys, driving around like sheep in a herd. Today, I'm sure people were laughing at me, and I can't fault them, because I would be one of the laughers. My opinion, skip Cannes, visit St. Tropez.

And here in the big city,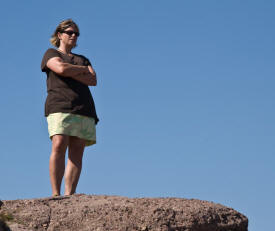 no different than anywhere else in France. They make it hard for you to eat and pee. At lunch time, food places close for lunch. Wonder where they g to eat? And wanna pee, 1/2 a Euro, get in line, and wait for the auto toilette that hoses itself down between customers. Slow, takes at least 5 minutes per pee. This makes it a line up for men that we are not used to.

The ride back was as always. Stressful and fun. When I can't see the headlights of the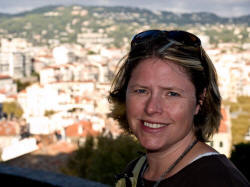 car behind me, I get a bit ticked. When I can't see the bonnet, I get both pissed and tense. But this is how it is done over here. When I get one of these fools behind me, I either loose them, or slow down and wave them on. Depends on my mood and the roads I am on. The motorway was part of the route home. Nice. Three lanes of fun. Speed limit 110, at times I was going up to 150 and still not fast enough for many. Today's drive was abut 75km.

We walked down the road into Seillans for dinner. Cozy little ma and pa establishment I am sure. I had the duck, done just the way my mom or aunt would have prepared it. I think that puts me past 6, no where near the the France 2005 trip's current record. Oh well. I am starting to miss home. Family and friends, especially my great friend Jim. Hope you are doing well Jim, see you soon. And of course Riley and Spinner. I is going to be sad and feel weird going home and not seeing Emma.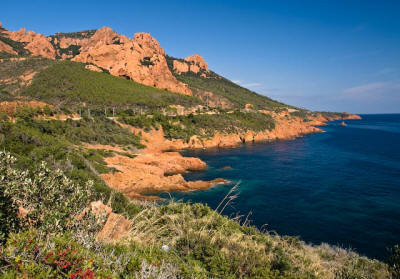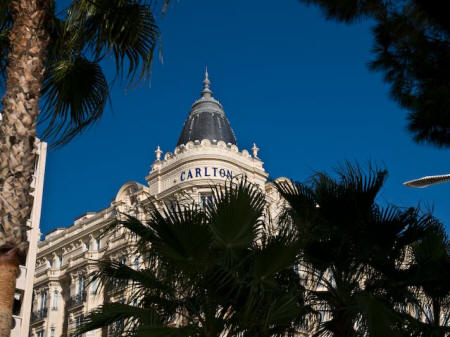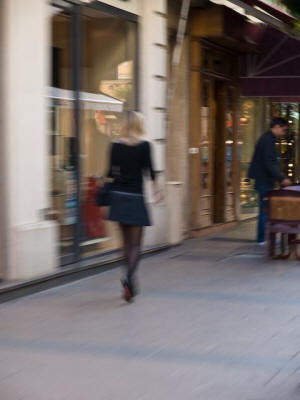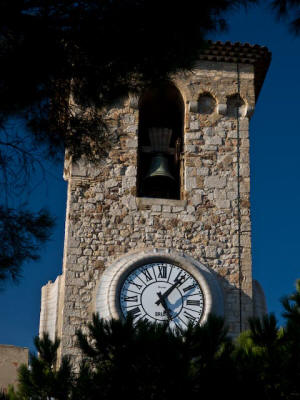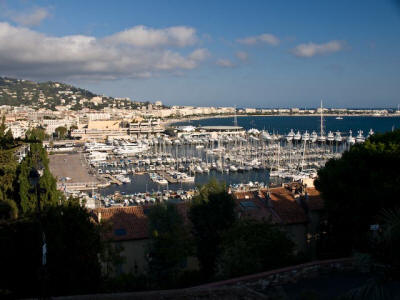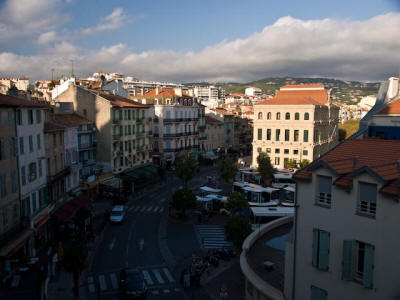 Day 31 - Wednesday - Monte Carlo via Eze

Today's weather was calling for rain. Probably not in Provence, but then again we are no longer in Provence. We checked the forecast all around and the coast was sunny. So back on the motorway today and off toward Monaco. Monaco is the most densely populated place in the world with 32,000 residents in less than a square mile. We decided to drive the coast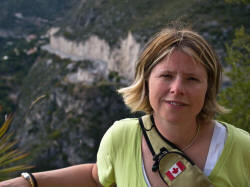 roads again and stopped in a small hilltop (cliff top actually) town of Eze. What a beautiful town. The old fortified portion was like a very mini Dubrovnik - except not at water level. The weather hot and sunny, high 20's.

The driving is fun (again), the motorway exhilarating. Speed limit mostly 130 km/hr. It is usually 3 lanes in each direction, the right most for slow vehicles like trucks, the middle lane for driving, and the left lane for passing like a bat out of hell. One still needs to get used to the tailgating. And leaving too much space in front of you is just asking to be cut off. I was getting very annoyed with the tourists. Driving too slow in the fast lane, driving too slow on the windy roads. I can spot a tourist 200 meters away. Need to get them off the roads!

The motorway is a toll road and one must stop every 20 or so km to pay more. No wonder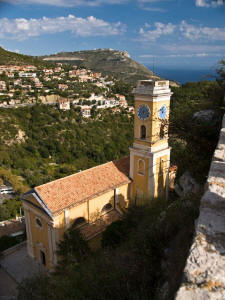 the limit is 130 and they drive 160; to make up for slowing down to pay the tolls.

We drove through Monaco and the old town, but navigated our way into, down and then back up through Mote Carlo. We also drove the tunnel they drive in the F1 race. We never got out of our car. But we enjoyed the experience tremendously. Monte Carlo is a cliff, and buildings with levels (floors), Monte Carlo has levels. Starting a sea level and working your way up, straight, steep, up the cliff. The roads below are under the roads above. It\s like levels of roads all in the air. You can actually take elevators at street level (when walking) to go down or up streets. And we are talking straight up or down. Amazing. Not sure how one could live here. There is probably only 2 or 3 roads, but they wind and wind and wind. Very cool.

On our way home, back on the tool road instead of the coastal road past Eze, we went through dozens on tunnels. One very long one that took us through a mountain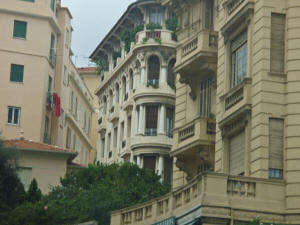 to the other side. Never driven through anything like it. There are even signs that say keep 50 meters space in front of you (ie do not tailgate). And they listen. Instead of the cars being 5 feet apart, they were given nearly 2 car lengths. Today's drive took us about 150km.

When we returned, it was raining lightly. So we drove to the ld upper part of Seillans to check for a place to eat before we went home to change. Everything was closed. After all, they do close on Mondays and Tuesdays, to make up for Saturday and Sunday. And they are, as you know, closed for lunch every day that they are opened. I just shake my head!

So we went home and made our own dinner, with drinks, vodka etc. I have foie gras among other stuff.

Time now for another observation. I read in a Brit magazine that a women weighed 8 stone 4 pounds. For a country that is metric in everything except distance (miles) and weights. Then they go and use pounds in their money, heavy. BTW, a stone in Britain weighs 14 pounds. So the women weighed 116 pounds. Weird weird weird. LOL.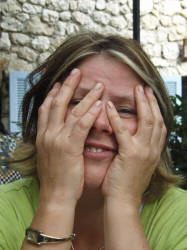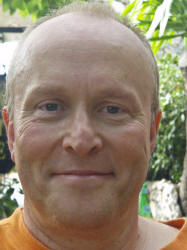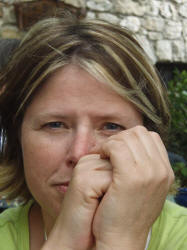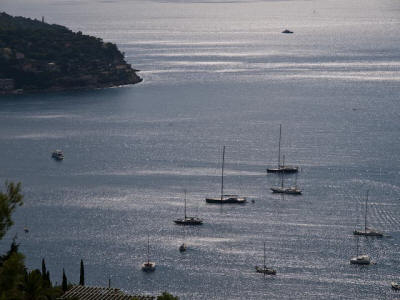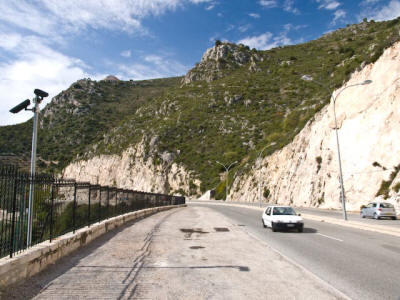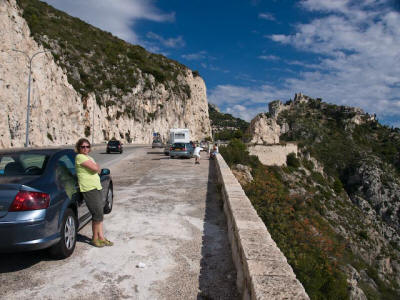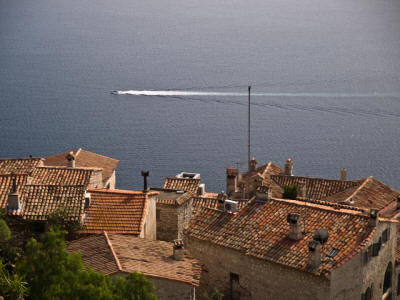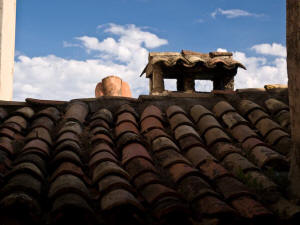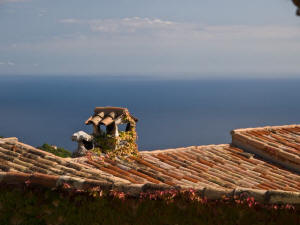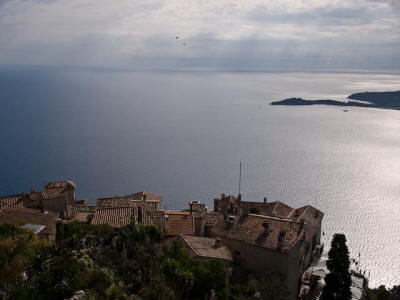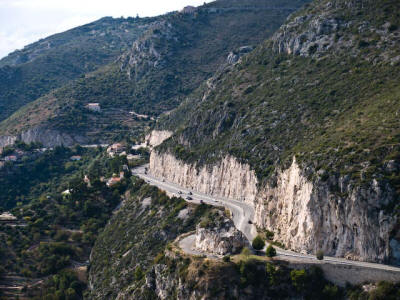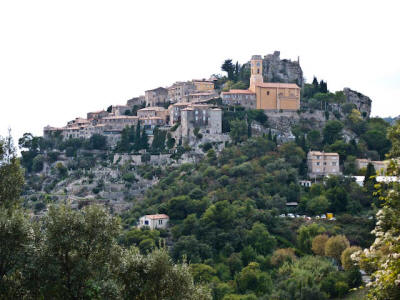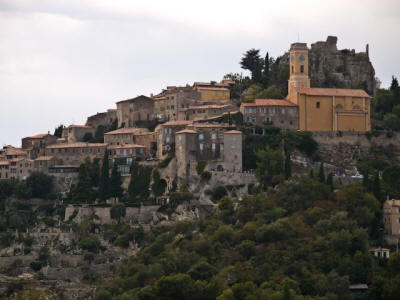 Go to Day 32
Quick links:
HOME | 01 - Split | 06 - Split/Sail | 10 - Sail... Mljet | 14 - Dubrovnik cont'd | 18 - France | 21 - Cycling | 25 - Cycling cont'd | 29 - Villa cont'd | 32 - The Rest