10 - The Thames

After an English breakfast around the corner sans SFHNFL we took a leisurely walk up the north side of the Thames,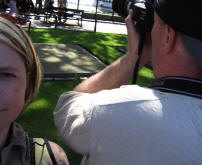 across the Tower Bridge, and back along the South Bank (where we had a pint out on the promenade). The weather was great, sunny with clouds (better for photography) and warm.

We walked back home through Covent Garden where we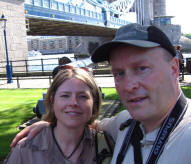 stopped for a bite to eat.

After a nap, I was still fighting something like a cold, sneezing, sore throat et al, we ended up in Covent Garden and settled in to Rez's Cucina (kitc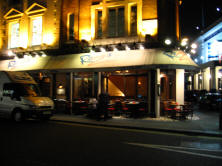 hen in Croatian and Italian) Italiana. I had an excellent tomato soup and salmon with mushrooms and shrimp for the main course. I never saw a piece of salmon that big in a restaurant. And was it good! And this was all very reasonably priced (for London) – but the meal still cost 53 quid tax and tip in.


NA
The Thames